Automatic Chicken Feeder Contest
Mark Hamilton from The Walden Effect blog (my favorite homesteading blog in the world) asked if we would help him run a little contest to see if we can get in some great ideas for automatic chicken feeders. We're excited to see what people come up with! The details are below…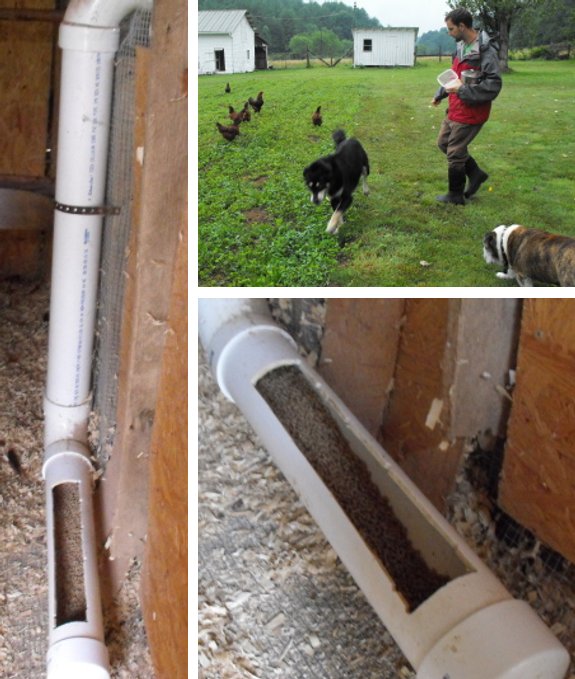 I made a post about Everett and Missy's do it yourself automatic chicken feeder back in 2010 and have received a steady flow of emails since then asking us to start selling a similar version.  We've done some experiments and had some readers send in a few photos which has inspired us to launch an automatic chicken feeder design contest.
We're looking for do it yourself designs that people have been testing for at least a season. Bonus points if you can include a cute chicken eating from your feeder. The winner will get a choice of either a 10 pack DIY automatic chicken watering kit or 3 pre-made automatic chicken waterers.
The main problems to solve are spilling, spoilage, and preventing a non-chicken critter from getting at the feed. Construction cost and ease of access should also be considered. A personal review of commercial products with photos can also count as an entry.
Mark Hamilton is the inventor of an automatic chicken waterer that has been enjoyed by thousands of chicken-keepers (and their flocks) around the world.
Category: DIY Projects, Our Guests, Uncategorized